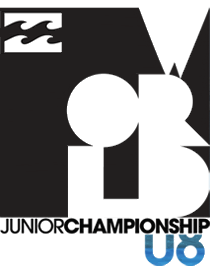 Stu on day 4 of the World Juniors Photo Snapps/Covered Images
The Billabong ASP World Junior Championships, deciding event of the undisputed ASP World Junior Champions, will be held at North Narrabeen from January 3 – 10, 2008.
Australasian Pro Junior champion Stuey Kennedy will be there to smash 'em all. Stu surfs in heat 5 of round 1.
Good luck mate.
UPDATE 1
Stu had a great start to his campaign today at Narra in crappy Alley waves.
14.36 Stuart Kennedy AUS
14.30 Blake Jones USA
11.50 Maxime Husceno Reu
Check out the video
UPDATE 2
Stuey had a very solid heat today scoring 16.50 and defeating Nicholas Godfrey from Sud Efrika. Stu now moves into Ht 8 round 4 v Hawaiian Kai Barger.
The call is to finish the event tomozza so make sure you log on.
Check out the vid below. Grommet ripping
UPDATE 3
Congratulations to Stu Kennedy finishing 9th at North Narra today. Stu held onto the lead until the final minute when the Hawaiian and event winner Kai Barger just scraped past him. No. 1 Australasian Junior and No.9 World Junior in the space of 12 months.
Not bad eh?
Click here for the link to the webcast