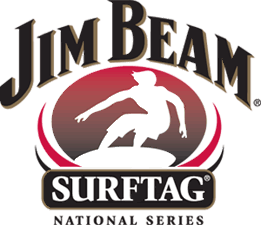 Marcus Aboody photo courtesy Steve Robertson Surfing Australasia
The finals of the Jim Beam Surftag are on at Narra on the 13th and 14th of March. Running in conjunction with this event is the Jim Beam Boardriders Cup National Final featuring the '08 Open club champions from all the larger Australian boardriders clubs chasing $2000 and a $3000 Vmoto scooter. Mracus Aboody will be surfing as our current champ. Good luck fellahs.
UPDATE 1
Congratulations Marcus Aboody 3rd Jim Beam Boardriders Cup.
UPDATE 2
Le-Ba won their quarter final easily but then had a wobbly semi and finished equal 5th. It was super close between 2nd and 3rd , the boys only just missed the final. Well done fellahs.
The Surftag will be webcast
click here for the link
To check the Surftag heat draw click here
Ben King Memorial entry forms are now available, click on
Entry Forms
above