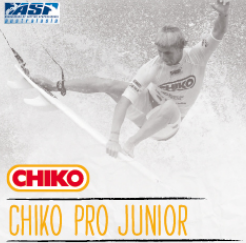 Chiko Pro Junior runs March 10th - 13th at Merewether Beach, Newcastle as part of the Newcastle Surfest 2011. Tom Snellgrove, Sam Morgan, Luke Streader and Joe Sandercock have all traveled down for event. The Sanbah Cadet Cup will also be running in conjunction with the Chiko.
In the round of 112 Tom, Sam and Luke all progressed. Unfortunately Sam and Tom were eliminated in the round of 96. Better news for Luke and Joe who both posted heat wins and move into the round of 64 heats 14 and 15 respectively.
All photos Kelly Norris
Well done to Joe who progressed in the round of 64. Joe surfs next in Ht 7 round of 32. Unfortunately Luke couldn't find the right waves and was eliminated finishing in 33rd.
Joe was bundled out in the round of 32 and finished in 25th. Congratulations on a good result and making the money round mate.