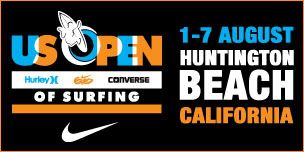 2011 Nike US Open of Surfing will run from July 30 to August 7 at Huntington Beach. Adam Melling will surf in Ht 14 and Stu Kennedy in Ht 23 in the round of 96. Good luck fellas.
Mello surfed a strong heat and moved into round 2. Watch out for Stu surfing tomorrow morning.
Bad luck for Stu eliminated in the marginal conditions.
Another good result sees Mello into the final 24 and a match up with Dane Reynolds.
Adam surfed well but couldn't get past Dane. He finished 13th.
Local time in the U.S is