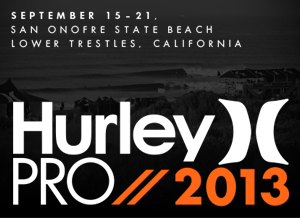 Hurley Pro at Trestles holds a waiting period from September 15th – 21st at Lower Trestles,San Clemente, California. Adam Melling goes into the event on the back of a massive result in the Azores and hungry for some more big points to comfortably requal for 2014. Good luck mate
Update Sept 16th
A great start to the event for Mello with a win in round 1. Adam ripped the bag out of the Lowers rights and never lost the lead over Ace and JFlo. He surfs next in round 3.
Update Sept 18th
Mello made the most of the weak conditions, putting together some really nice combinations and took the win over the current World Champ in round 3. He was surfing so good in the non elimination round 4 but couldn't get past Julian Wilson's air show, finishing 2nd. Next up round 5 and Josh Kerr on Finals day.
Update Sept 19th
Mello went down to Josh in Round 5 in small conditions today. Despite having the highest single wave score and surfing with speed, power and combination of manoeuvres he could not find a better back up chasing a 6.67. He finished 9th overall with 4000 points and looks certain to requal for 2014 WCT. Congratulations mate.
Click here to go LIVE
Click here for Heats on Demand
Local time -