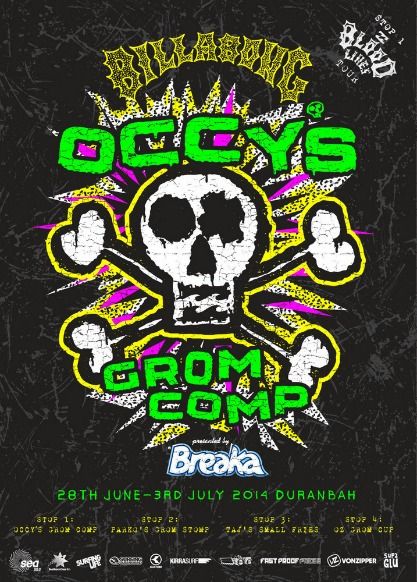 2014 Billabong Occy's Grom Comp runs June 28 to July 3 at D'Bah on the Goldy. A huge crew of Le-Ba groms and their families are heading up for the event.Good luck grubs.
Update June 28th
Not a great day for Le-Ba at the Occy today with all our U12 boys eliminated in dismal windy conditions.
Update June 29th
Mikey McDonagh was the only Le-Ba surfer up today. Mikey finished 2nd and moved into round 2.
Update June 30th
Mikey McDonagh surfed well to make it through his round 2 heat but unfortunately he was eliminated in the Quarters in small offshore waves at D'Bah.
July 1st
Luke Condon was the only Le-Ba grom to survive today in the U16's . Luke surfs next in round 3 on Wednesday.
Update July 2nd
Luke Condon was ripping today but was hassled out of getting his back up score and finished the event in 13th. Bad luck Piggy. Onto the SkullCandy