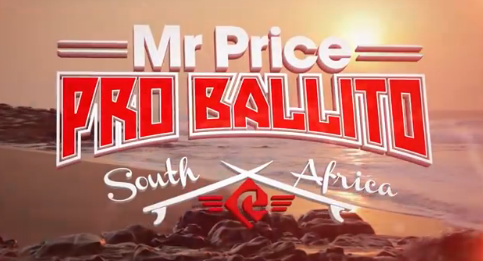 Mr Price Pro Ballito 2014 runs June 30th - July 6th at Surfers Beach Ballito, KwaDukuza Coast South Africa. Adam Melling and Stu Kennedy will be there chasing some points and pits. Good luck fellas.
Update July 1st
Mello had a great start to the event with comfortable wins in rounds 1 and 2 in wedgey 3'-4' waves. Stu had a win in round 1 but was unlucky to be eliminated in round 2 by 0.14 points. The spread between 1st and 4th was only 0.89 points.
Update July 3rd
In the no loser round 3 Mello finished 2nd. He surfs again in round 4.
Update July 4th
Adam had a comfortable win over the Hobgoblin and moved into round 4. In round 5 he was ripping and surfed a really smart heat to get the win over Jeremy Flores and move into the Quarters.
Update July 5th
Layday.
Update July 6th
Adam had a clear win over Jadson in the Quarter final, displaying some good combinations of critical turns. In the Semi Wilko scored a 10 that was given a 9.90. Mello came back with a 7.33 and charged a big one at the end with 2 massive turns but the 2nd was incomplete due to his lack of speed going into it. Adam finished 3rd and claimed 4225 ranking points and gets a nearly perfect run into his favorite event at JBay after coming back from injury. Wilko was chasing a result to requal so everybody is happy.
Click here to go LIVE
Local time in South Africa -