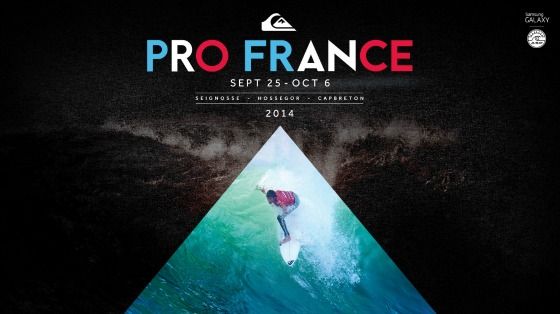 Quiksilver Pro France runs September 26th - October 6th at Hossegor, France. Adam Melling will be there chasing valuable requalification points for 2015. Good luck mate.
Update September 26th
Mello was surfing with power and commitment but fell short to Kerrzy. He surfs again in Round 2 vs Holy Toledo.
Update September 28th
Mello surfed a great heat but was 0.33 short of progressing.
Image ASP
Click here to go LIVE
Local time -