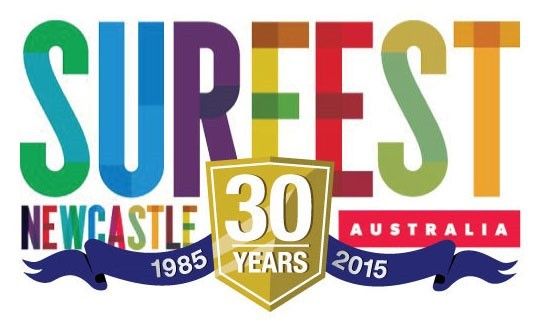 Surfest 2015 runs Feb 13th - 22nd at Newcastle. The iconic surfing festival, now in it's 30th year, combines WSL QS 6000 Mens and Womens, WSL Pro Junior Mens and Womens and the Sanbah Cadet Cup. Good luck to all the Le-Ba surfers in the event.
Update Feb 13th
A great start to Surfest today in 2' - 3' waves at Merewether for the Le-Ba groms. Zac Wightman, Sam Morgan, Mikey McDonagh, Luke Condon and Jake Snellgrove all progressed in the Hunter Business Boardriders Pro Junior. Steph Single and Cali McDonagh also went through to the next round in the Hunter Business Boardriders Pro Junior women's
Update Feb 17th
Stu continued his great form today with a comfortable heat win. He put together some solid scores to lead the heat and then unleashed something special. Stu nailed a huge full rota tail high frontside reverse into the northerly and scored the highest wave score of the event, a 9.23 . He surfs next in Ht 5 Round 3.
Update Feb 18th
The women hit the water today with Steph Single and Cali McDonagh both making it through their round 2 heats. Unfortunately they both were eliminated in round 3 in lumpy onshore conditions.
Update Feb 20th
Stu couldn't find the waves today and was eliminated in round 3.
Click here to go LIVE