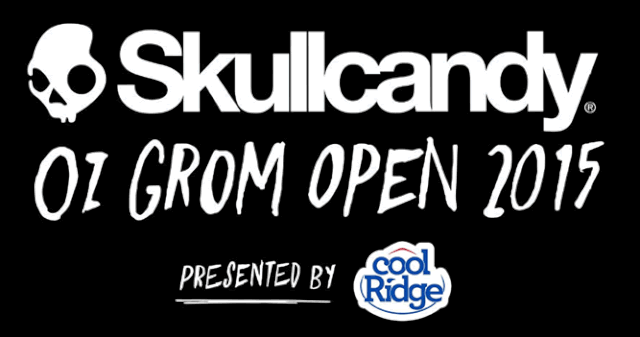 Skullcandy Oz Grom Open presented by Coolridge runs July 3rd - 8th in Front of the Pub at Lennox. The six-day event will see over 300 competitors duke it out in under-12, under-14 and under-16 divisions as well as a prestigious World Surf League (WSL) Junior Qualifying Series (JQS) event. Good luck to all competitors and remember to have fun.
Due to a shark attack at Ballina today, Skullcandy Oz Grom Open presented by Coolridge organisers will conduct aerial and water surveillance prior to the event to ensure the safety of all competitors.
Skullcandy Oz Grom Comp Event Organiser Cameron Lindsay stated: "We will have aerial and water craft surveillance, which will patrol the Ballina Shire coastline tomorrow morning. Based off the results of this surveillance, council, police and the event committee will convene at 6.45am and make the safest call on whether the event will run on time."
Update Day 1
Following further shark sightings this morning, the NSW Police in conjunction with Australian Lifeguard Services and Ballina Shire Council, beach closures have been extended in the Ballina Shire until 9am Saturday 4 July 2015. The community are reminded that the closures are enforceable and extend from Seven Mile Beach, Lennox Head to South Ballina Beach, South Ballina.
The Skullcandy Oz Grom Open junior surfing competition, which was due to commence today, will proceed from 9.00am tomorrow. The decision was made on the basis of additional services in air surveillance and water patrols which are planned for the event duration.
Council will provide a further update tomorrow.
Update Day 5
After 5 massive days, great conditions and some drama we head into Finals day tomorrow. Jack O'Brien was ripping in the U12 Boys and finished in the Semis, 5th overall. Elliot Paerata Reid was a stand out in the WSL Pro Junior but his run finished in the Quarters 5th overall. Well done groms.
In the U14 boys Mikey McDonagh has been dominating and is in the Final.
In the U14 girls Nyxie Ryan has made it into the Final.
Luke Condon came 2nd in the Quarters and is into the Semis.
Zac Wightman has been on a tear winning his Quarter and progressing into the Semis of the WSL Pro Junior. Good luck tomorrow groms !!
Update Finals day
The weather was a bit ordinary today but the swell kept on giving.
Mikey McDonagh continued his domination to win the 14 Boys with all his opponents comboed. Congratulations mate.
Zac Wightman didn't find the right waves in his Semi and finished 3rd in the WSL Pro Junior.
Birthday girl Nyxie Ryan didn't have things go her way in the 14 Girls Final and finished 4th.
Luke Condon missed the 16 Boys Final by 0.4 points and finished 5th overall. Well done groms.
Thanks to all the volunteers for their amazing efforts.
Image Ethan Smith/Surfing NSW
Image Ethan Smith/Surfing NSW
Image Ethan Smith/Surfing NSW
Image Ethan Smith/Surfing NSW
Image Ethan Smith/Surfing NSW
Image Ethan Smith/Surfing NSW
For full results check the SkullCandy 2015 website