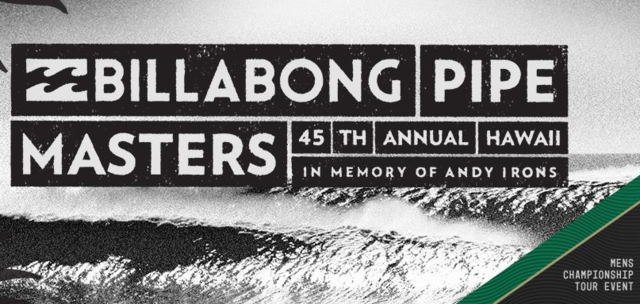 Billabong Pipe Masters the final event of the WSL WCT runs Dec 08 - 20. Adam Melling will be there chasing a big result to requalify for next year. Good luck mate.
Update Dec 13th
Adam's round 1 heat was sent out in terrible conditions which offered no chance of scoring potential. He finished 2nd . In round 2 against Wilko he found a couple of BackDoor bombs and had a win. He surfs next in round 3 with Julian.
WSL
WSL
Update Dec 17th
A crazy day in heavy conditions at Pipe for Mello today. In round 3 vs Julian he found a Pipe gem and a Back Door bomb to post a win. In round 4 he was charging but suffered a gnarly wipeout and lost his rhythm finishing 3rd in a non elim heat. In round 5 he posted a win over former World Champ Parko in a low scoring affair. Today Mello looked really comfortable out at Pipe and charged it like a man on a mission. He surfs next in the Quarters with Mason Ho and is very close to a Hail Mary final event 2016 WCT requalification.
WSL
Update Dec 18th
A frustrating day in the office for Mello today, sent out in terrible conditions and being eliminated in the Quarter Final. This is Adam's best Pipe result ever. Congratulations mate and good luck next year.
Heat Analyzer here