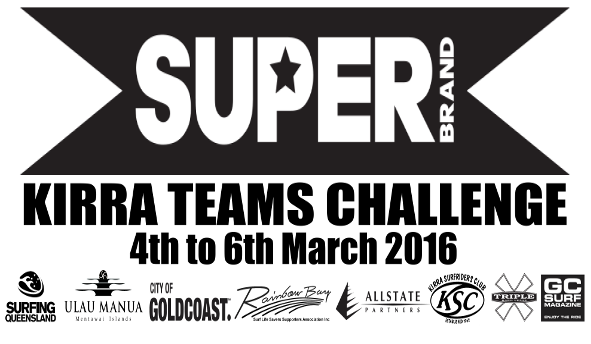 The 2016 Kirra Teams Challenge, proudly presented by the Kirra Surfriders Club for the 32nd consecutive year, is set to run from Friday 4th to Sunday 6th of March 2016.Le-Ba has had a lot of success at the event over nearly 3 decaded as has a red hot team this year. Get up to D'Bah and cheer the crew on.



Update March 4




A perfect start to the event today with 3 firsts. Jack Murray, Noah Kearney and Woody all smashed it.
Update March 6th
On Saturday Marcus Aboody had a win, Jake Snellgrove was 2nd and Jonny Hewitt posted a 3rd. Today Luke Streader came third and Adam Melling had a win. Mello rocked up 2 minutes before his heat, paddled out scored a couple of 9 point rides and comboed.
Le-Ba finished 4th overall. Thanks to all the support crew that made it up to D'Bah over the weekend.
Click here for the event website on Sat and Sun